Life improvement solutions
Medycus combines health knowledge and technology to create tools that change the way in which we promote wellness and a healthy lifestyle.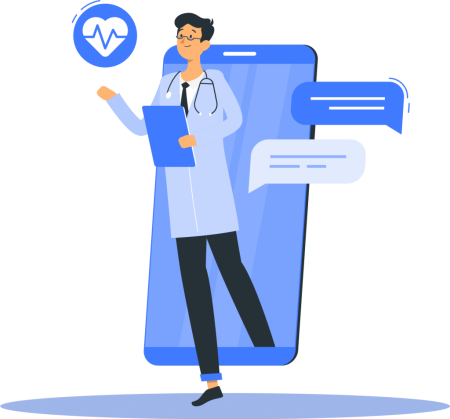 Today, most attempts to improve wellness are based on long term measurements and enjoy limited success. Existing digital tools are retrospective and predominantly benefit users with high discipline and self-motivation while failing to impact the average individual at the decision point because most people lack guidance, motivation, and require incentives to impact their behavior.
Medycus is taking a different approach to preventive healthcare
Our technology uses gamification, changing goals and rewards, machine learning of user's specific pitfalls, effective incentives and 'addictive' strategies to gradually condition users for healthy habits.
Hacking the decision making process
Our app intervenes at the right time and place with personalized, situationally appropriate content and recommendations to affect healthy decisions. For each user, Vitalyst identifies situations, opportunities and challenges to induce healthy user behavior in real time.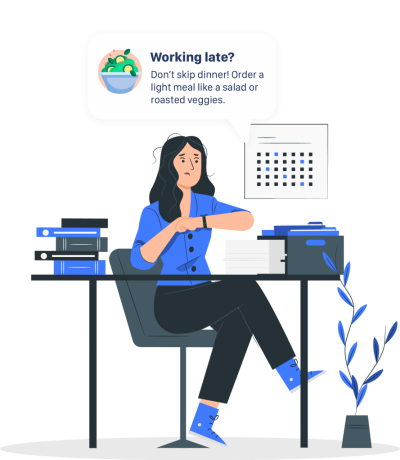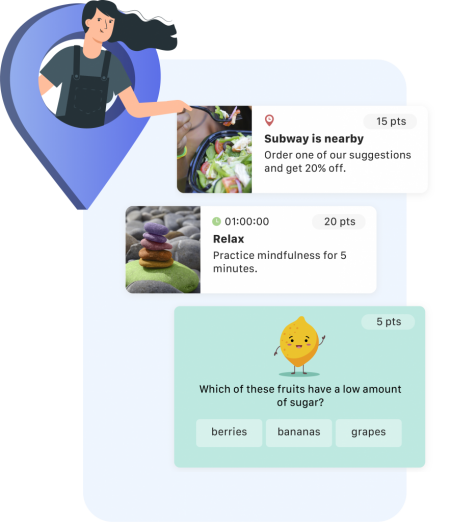 For each user, Vitalyst identifies situations, opportunities and challenges to induce healthy user behavior in real time.
Calls to action, challenges, quizzes, recommendations, health tips, community content, and all other customizable subject matter within Vitalyst is localized and personalized to be appropriate for its target cultures, gender, languages, state of health, demographics and age.
Gamification and other community support strategies enable individuals to feel empowered by real and virtual communities of their peers, with friendly competitions and prizes awarded for adherence to the wellness/health regime prescribed and customized by the Vitalyst program sponsor. All of this happens in real-time, while requiring minimal input from users, leveraging our patented technology.
COVID-19 prevention initiative
Vitalyst was recently enhanced with COVID-19-related features to help smartphone users avoid exposure while benefitting from localised information about establishments in their area (opening hours, queue wait times, and more). Together with its wellness functionality, Vitalyst can help people from all communities get healthier, keep in touch with medical and other community support frameworks, and avoid COVID-19 risks.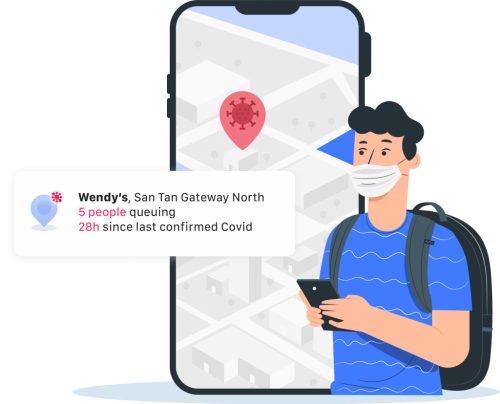 Access our COVID Radar to identify relevant COVID hotspots in your area. Based on data that is collected and continuously aggregated in real time from public health agencies.
Medycus was founded in 2018 with the vision of transforming the way in which technology affects lifestyle and improves wellbeing for the general public.
Our team gained years of experience and built up the expertise to develop solutions and technological products designed to improve peoples' wellbeing.
As Executive Medical Director of Southern California Kaiser, one of the Medycus founders, Dr. Jeffrey Weisz has implemented programs to improve Patient health by aligning and integrating patient education, physician training, hospital management, and information technology. Dr. Weisz also took over Kaiser Northwest, transforming it in two years to the highest quality medical system out of all of Kaiser regions and medical centers. Health can be improved, not just individually, but at scale.
We bring what worked so well for millions of Kaiser members, optimize it for the mobile platform, enhance it for individual needs and the capabilities inherent from mobile tech, and deploy at scale to anywhere a smartphone goes.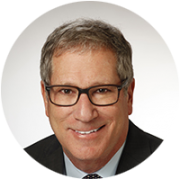 FOUNDER & CHAIRMAN
Former Medical Director of Kaiser Permanente in California and Oregon, controlled health budgets of $7+ billion, thousands of doctors, ~6 million patients, drove Kaiser's highly successful preventative wellness program achieving over 25% cost improvement.
FOUNDER & CTO
Entrepreneur and technologist with military intelligence experience focused on big data and machine learning startups with successful exits (including public companies), grantee of multiple patents.
You want to know more about us? Send us a message or contact us directly at:
Address
2118 Wilshire Blvd
Suite 600
Santa Monica, CA 90403